DELITE PUMPS – With our quality conscious approach we have consolidated ourselves as a reliable name to do business with. Our efforts have made us a proud recipient of the very prestigious ISO certification ,the best quality pumps – Ahmedabad – 24 & ISI – CM/L – 7553379 Certification Mark.
The unique and sophisticated structural design imparts quality and elegance to our products. The global market reckons with our products as we are capable to comply with the specific demands. We resolutely conduct market research to keep ourselves abreast with the advanced technology and to know the market preferences in the consumer durable products. Our team of experts and adept personnel endeavor to adopt these techniques in our unit to develop best quality and durable products.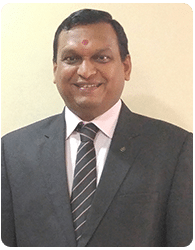 We also provide uniquely customer specific pumping solutions. We manufacture Pumps that are specifically designed to fulfill the specifications & requirements of the customer. From the pumping of clear fluids to handling fibrous or even highly corrosive fluids such as Phosphoric acid, we offer a diversity of material options for the construction of the pumps, Agriculture Pump Set, Motor Pump Manufacturer, Industrial Submersible Pump, Centrifugal Mud Pump, Industrial Submersible Pump, High Speed Domestic Pumps, Domestic Monoblock Pump, Horizontal Openwell Submersible Pump Set, Domestic Self Priming Pumps, Centrifugal Monoblock Pump, Submersible Pump Set Manufacturer, Pump Manufacturer in India.
We make sure that our clients are satisfied with every aspect of our business and relationship by providing them quality in products,delivery,service and price.