Manufacturer of Mud Pump, Self Priming Mud Pumps India
Capacity:
up to 75 m3/hr
Head:
up to 48 mtr.
Suc. Head:
up to 5 mtr.
Discharge Size:
40 mm to 80 mm
Solid Size:
up to 25 mm
Temperature:
up to 110° c
Speed:
up to 3500 rpm
Pressure:
up to 4.8 kg/cm2
M.O.C:
C.I. – C.S., SS – 304/ 304L, SS – 316/ 316L, Bronze,
Alloy- 20,CD4MCU Hast alloy B & C, etc…
Voltage:
From 180 to 240 volts for 1 – Ø
From 380 to 440 volts for 3 – Ø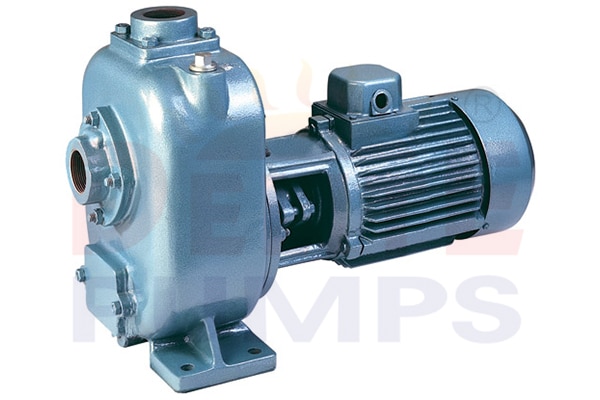 High discharge with low power consumption
Self priming& shallow well pump with built in Non Return Valve
Fitted with Thermal Overload Protector (TOP) to prevent motor burning
Metal shielded double walled bearing, no need of external lubrication
Chrome plated steel shaft for a long life which avoids rusting
Sturdy motor body
Locked impeller for better and consistent performance
Rigid handle for easy lifting
Motor can withstand wide voltage fluctuations (180v – 240v)
TEFC, Capacitor start and run motor
B'/F' Class insulation
Non-clogging designed for high efficiency.
Heavy duty built with self-priming features & internally cast with base from closed grained CI casting.
Quick automatic self-priming action
Priming of suction pipe line not required.
With the trade name and an outstanding exporter, supplier and manufacturer of Mud Pump, those are the give back needle / piston devices developed to circulate the drilling fluid with high pressure. We are highly flourished and engaged in offering Mud Sewage Pump, Self Priming Mud Pump and many more. These manufactured pumps are an important part of the equipment which is used for oil well drilling. Offered Mud Pumps are hugely used as a part of oil, mining, oil and gushing treatment applications. Besides, conspiracy customers can buy the offered Mud Pump at reasonable costs from us.
Related Searches: Mud Pump | Mud Pump Manufacturer | Self Priming Mud Pump | Domestic Water Pump | Centrifugal Mud Pump | Mud Pump in Ahmedabad